On the Road Again
An homage to the family road trip.
Traveling by road is rooted into American culture. Whether it was settlers migrating west by wagon, or Willie Nelson singing about his life touring around the country, roads are an indelible part of America. 
The road trip came into American culture nearly a century ago in the 1920s. This was the time when recreational camping became mainstream, so Americans took to the road with tents and cookstoves to enjoy the freedoms of nature. While the world wars quickly diminished any recreational travel, the 1950s brought a fresh devotion to the road trip, now on the newly invented interstate. According to the travel website, The Vacationer, 80.84% of Americans planned on traveling during the summer of 2022. Of those travelers, 79.92% were traveling by road, as mirrored in data from an AutoNation survey. 
The last time my family had taken a road trip all together was in 2018. That means that roughly 40,000 hours have passed since my dad, mom, brother, and I have all been piled into the car together. Sure, there were some short day trips and routine rides to visit family in Chicago, but those weren't true road trips. 
Those weren't four full-grown humans with four suitcases, four carry-ons, two snack bags, and enough plastic water bottles to survive at least one week if stranded. On those drives, no one declared, "I literally have no idea where we're at. It's kind of funny when you don't even know what state you're in," as my dad would soon say. So what'd taken us so long? Injuries, sports, COVID-19. Growing up. We'd been away a long time. On March 10, 2023, we at last made our return to the road, and it was full of history, nostalgia, and spontaneity.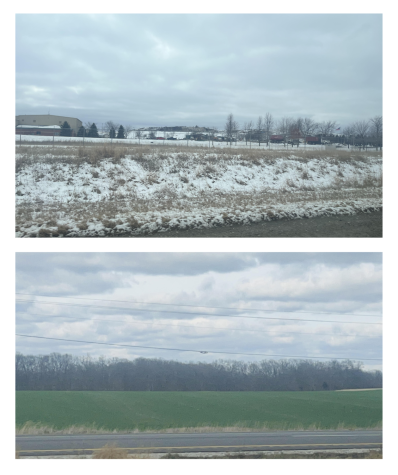 We'd drive through Iowa and into Missouri where we'd see the Gateway to the West in St. Louis, named for being the starting point of westward expansion in America. Then, we continued through Illinois and Kentucky before reaching Tennessee, and the home of countless country music legends. As we drove south, ways of life began to change. With each state, the grass got greener and the drawls got slower.
Barely two hours into my family's comeback road trip, we found ourselves driving through Eldon, Iowa, population 783. A small sign next to the road told us that the rural Midwest town was home to the American Gothic House, the muse for Grant Wood's famous painting. A two minute detour led us to those recognizable Gothic styled windows, where we of course had to replicate the iconic pose from Wood's 1930 painting.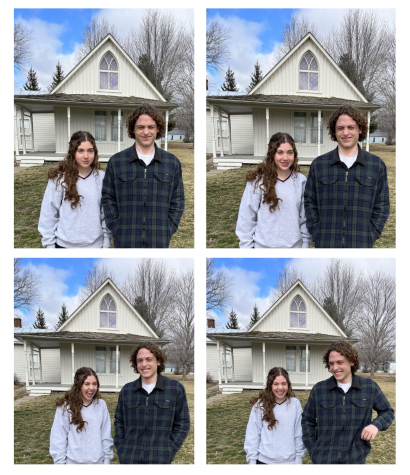 The Art Institute of Chicago, home to the painting, describes that many critics took the farmer and his daughter to represent Midwesterners falling out of touch with a changing world. Despite those interpretations, the original intent of the painting was to remind America of wholesome, rural values during a time when the country was being tested due to the Great Depression.
In all honesty, I was familiar with Wood's painting; however, I failed to understand any deeper meaning captured in the stoic expressions of the farming family. Even as a native-Iowan, I neglected to realize that the house depicted in the painting from almost a century ago was based off of a house that still stands today. Fortunately, all it took was a road trip to inspire a deeper connection to the scenery we were passing by.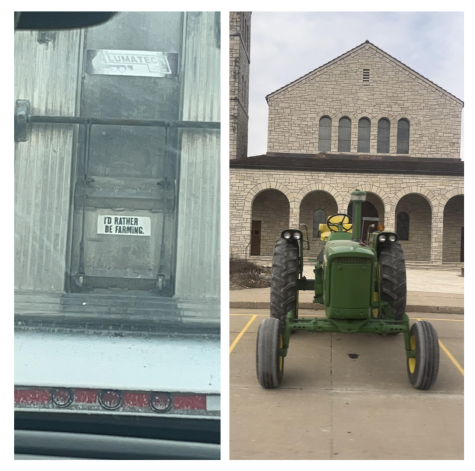 Soon, my family and I had crossed the Missouri state lines and were greeted with an "I'd rather be farming" bumper sticker on the back of a semi-truck in front of us. Days later, on our return to Iowa, we were welcomed home with a combine dealership and a tractor parked in front of a church within a span of five minutes. Some customs may have been changing as we drove south, but occurrences like this reminded us of our common roots.
Later in Missouri, we found ourselves in a town with an American icon just as big as Eldon, Iowa, but with a population over twenty times larger. Hannibal, Missouri, is not only where writer Mark Twain was raised, but he also used his childhood there as a source for many of the adventures featured in his works.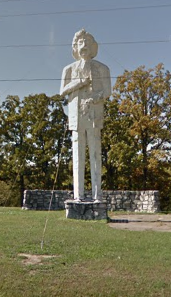 Once again, I found myself learning about a new dynamic to the landscape outside our car windows. As a reader of Mark Twain's works, I have a new appreciation for the world his stories bring to life, having seen a part of his own.
The start to my family's road trip made me realize what we'd been missing the last few years, but it was admittedly better than the ride to follow after our time in St. Louis. Perhaps the first day on our road trip was a sort of honey-moon phase because when we got back into the car, I cannot say that I held the same rapture. 
This time around, I found myself tired, cramped, and longing for the beach vacation that consumed my Instagram feed. I did not see Interstate 57 as the same pretty drive that my parents saw it to be. To me, the sky was dull, the trees were bare, and I was underwhelmed.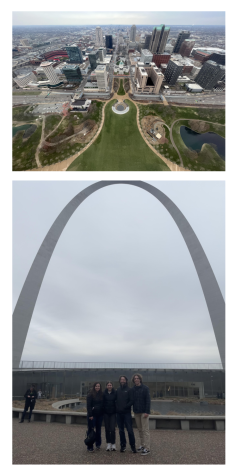 It took lunch in Benton, Illinois, for my outlook to change. From the outside, Plaza Restaurant only made my downbeat attitude drop an octave. Google accurately lists the restaurant as an "unassuming diner," right off of the interstate exit and positioned next to a rundown motel. Begrudgingly, I followed my family inside.
Initially, I felt out of place. Everyone knew everyone, and we were travelers on new territory. A waitress directed us to "sit wherever you want sugars, I'll be right with you." She made sure we knew that the special of the day was chicken dumplings or fried catfish, accompanied with orange fluff and grape salad. They offered southern staples like fried okra, fried bologna, and biscuits with gravy. Their menu also included a deep list of pies, including chocolate and coconut made from scratch.
As more of the regular local Southern Illinois clientele trickled in, it was difficult to ignore the stable routines that the town ran on. Aged couples came from Church for their weekly chicken dinner. Conversations of buying and selling farm land were overheard from the table over. The servers took the Iowa nice attitude I've grown accustomed to and added a whole lot of "honey" and "sugar" to their vocabulary. By the end of our meal, I felt like we were leaving a family reunion with the southern relatives that I never knew I had.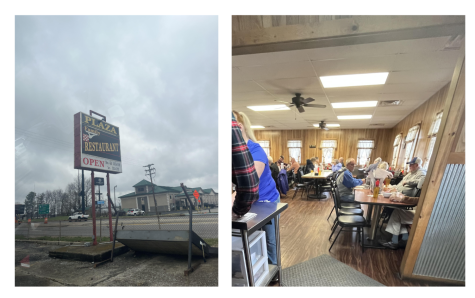 As we made our way to Kentucky, it was a stop at a Phillips 66 gas station where road trip spirits were once again renewed. At each gas station stop prior, my mom had, without failure, asked the family if anyone wanted a slushie. None of us did, but it quickly became an inside joke that my mom was only asking us because she wanted one herself. The dozens of slushie flavors at that Kentucky gas station was reason for her to finally get her fix with two 44 ounce size slushies, all at the low price of $2.78.
The pit stop didn't prompt any deep thinking about American figures or remind us of the simple wonders in a small town, but it did give us the unexpected boost we needed to get to our final destination, the rolling hills and winding roads of Nashville, Tennessee, arguably just as important.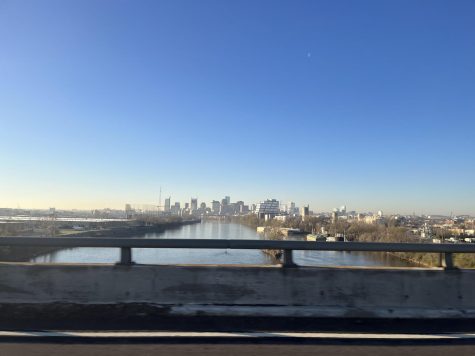 Our road trip home went fast. We had become acclimated to our time together in 50 square feet of space. We passed by the stops we'd made before and said goodbye to the Kentucky gas station, the Illinois diner, the St. Louis Arch, and tributes to American symbols. The road trip reminded me that miles spent on the road, no matter how uncomfortable, will lead to unexpected memories. As Willie Nelson sang himself, they let us go places that we've never been and see things we may never see again, and for that I will be forever grateful.