Nick Pulliam is a senior at Dowling and involved in many activities. He also keeps plenty busy by being Dowling's mascot. It is a special role to execute and it's an honor. I asked Pulliam how he felt when he was nominated.
"I was nominated on Maroon Crew. I said I was interested just because I wanted to be involved in any way I could. I was pretty shocked when I learned I received the honor of being the mascot and was really excited."
There are many parts of playing the role of the mascot. 
"One of my favorite things about being the mascot is running at the home football games with the flag people. It's really fun and I have so much adrenaline while running with the football players behind me."
Pulliam has got the stage presence down. Having to put on the costume isn't a chore to Pulliam by any means. He enjoys being in front of his classmates and peers.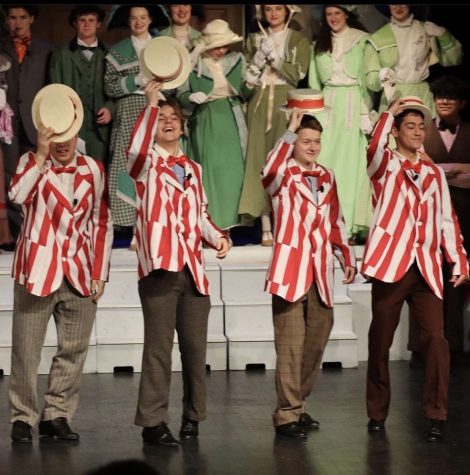 "Last year I sang in front of the cafeteria in a quartet to promote the Music Man which was scary but I had a good time, and it really prepared me to perform in front of people." 
Yes, Dowling students obviously know who Pulliam is and know that he is the mascot. But, younger kids just know him as the Dowling Catholic Leprechaun. It's almost as if he is a pillar of DCHS!
"My favorite memory so far has been at our second home game, these middle school kids freaked out when I walked past them and asked for my autograph. I didn't have a pen so I just took a selfie with them instead, and it was really cool."
Pulliam takes pride in this costume. It is more than a costume. He represents Dowling Catholic and helps students represent this school as well.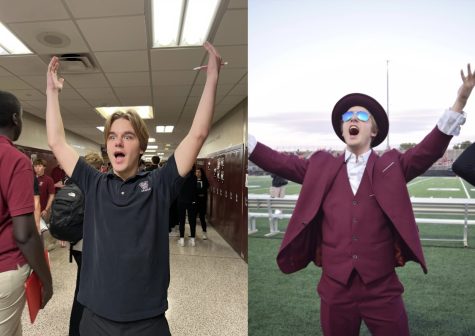 "I feel so much school spirit when I put on the costume. It runs through my veins and I really get into it. My one goal is to make everyone be proud to be a Maroon and be hyped up for the games and pep assemblies. I really hope I'm doing a good job of that so far, and I can't wait to keep repping my school for the rest of the year."