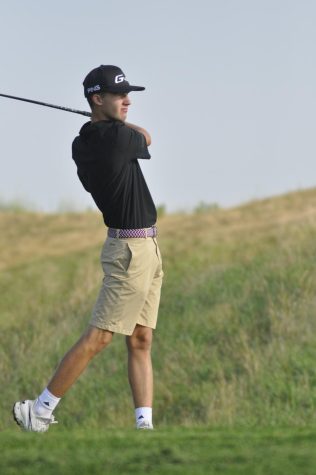 Carter Yurgae and Matt Dorsey are juniors at Dowling Catholic and they play on the Dowling golf team. They practice and play in the fall. 
Q: How long have you been golfing?
A: "I've only been playing golf for about five years," Dorsey says.
A: "I've played golf most of my life, on and off," Yurgae adds.
Q: How do you feel about the game of golf?
A: "I love it!" Yurgae exclaims.
Q: What chances do you think the Dowling Catholic golf team has this year of making it to state?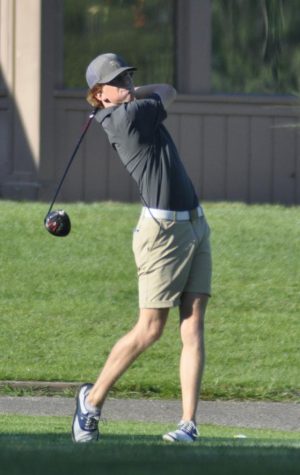 A: "We have a lot of potential this year with our varsity team," Yurgae says. 
A: "We will be better next year," Dorsey adds. 
There are a total of six varsity players out of about 30 golfers. Yurgae and Dorsey are both on varsity. Yurgae is ranked number two on the varsity team and Dorsey is ranked third. 
Golf is a very busy sport and the boys have multiple meets during the season. They have had three invitational meets, which consist of 18 holes and the students are out of school for the whole day. Additionally, they have had four triangulars, which consist of nine holes and require them to leave school early. 
The toughest course for them this year was at Eagle Ridge in Galena, Illinois. Dorsey and Yurgae said they did not score very well but it was a good experience to play somewhere far away. 
Both Dorsey and Yurgae have stated how much they love their teammates. They have a lot of fun and they all work very hard.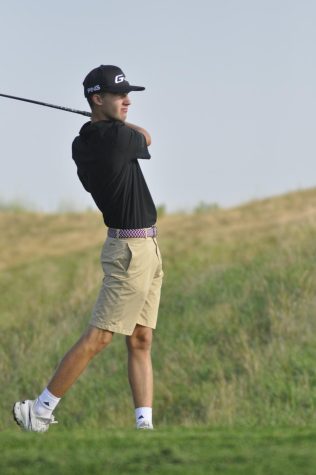 Q: Mr. Gray is your coach. How does he approach coaching the boys' team?
A: "He's got the right intentions and thinks a lot about the philosophies," Yurgae says.
A: "He's a great mental coach for sure," Dorsey adds.
Q: Who do you look up to in the golf world?
A: "I definitely look up to my brother, Jackson Yurgae." 
A: "I look up to my dad a lot," Dorsey says.
They both would play in the college if they had the opportunity to. Dorsey would like to play for Florida and Yurgae would love to play for Iowa. 
Q: What goals does your golf team have for the 2022 golf season?
A: "We are great contenders," Yurgae says. "We have a goal to try to shoot top six at state." 
Q: Anything else you would like to add? 
A: Yurgae adds, "We have a strong team and a good chance of placing well in state." 
A: Dorsey goes on to say, "Watch out for next year."