As Pilar Fisher says goodbye to Dowling Catholic high school, she also says goodbye to her golf game. Fisher is a senior at DCHS and has been participating in the Dowling golf team since she was a freshman.
Fisher has many things she loves about high school golf. "The team aspect is the best part. I get to be good friends with them and I even meet new people from other schools, too."
Fisher has about 15 meets per season and they are all different. "We have invitationals which are all-day meets that are 18 holes. We play with two other girls from other schools. We also have triangular that are 9 holes that take place in the afternoon where we play with two other girls from other schools. But duals are my favorite because we play with one other person from our own team and then two others from another school."
Golf is the most mentally tough sport anyone can play. This brings up the question if Fisher ever gets nervous or under pressure when she plays.
"I get nervous before I start and probably through the first hole because you don't know what girls you are going to play with. But when you start, you get into the flow and most of the girls I have played with are super fun so it gets easier to golf through the day."
Fisher and her team go to many different courses throughout their season and have had good days and bad days at all of them.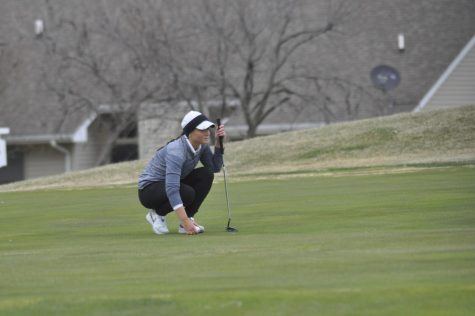 "Copper Creek, which is Southeast Polk's home course, is probably my favorite just because of how challenging but simple it is. We have played there every season and our whole team has improved each year with it."
Since Fisher has a favorite golf course, she most definitely has a least favorite and that golf course is a lot of people's least favorite as well.
"Elmwood is the worst golf course I have ever played and I never want to go back. It's up in Marshalltown and it was so hilly and it had impossible shots. It was also our Regional course last season and we all had a terrible day so I think that course has scarred all of us to this day."
Fisher does not plan to golf in college and is going to attend Iowa State University.