Dowling Catholic Football has undeniably been the most dominant team in Iowa for almost a decade. Led by legendary head coach Tom Wilson, Dowling went on the renowned 7-peat from 2012-2019. Since then, Dowling has struggled in the playoffs and has not seen the championship game since 2019. One would think the pressure is stacking up higher than ever on the shoulders of Coach Wilson, but he says that's not the case.
"I wouldn't say that it's the pressure. I think it's just the pressure of maximizing this team this year. It's never been about the championships and it's still not. It's just more how we can make this team as good as it possibly can be and then we'll let the chips fall where they may," says Wilson.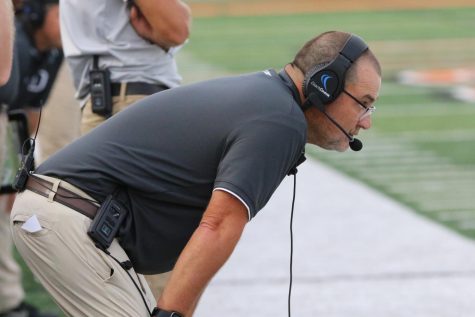 Part of the challenge of being a successful football team is adjusting a team from year to year. The Maroons have experienced this first-hand as they attempt to transition the program from being virtual state title game locks every year to being an underdog striving to make it deep into the playoffs. Assessing a team's strengths and weaknesses is no easy task, but Wilson has grown accustomed to the practice. 
"It has everything to do with the talents and strengths that you have. Each team is different really in all phases based on what you think your kids are good at or if you feel you have some deficiencies…you have to try and cover those up," says Wilson. 
Now that the 2022 season is well underway, the expectations for the Maroons are starting to grow within the school and in the state of Iowa. However, for Coach Wilson, this is just another opportunity to make the most of Dowling Catholic Football's talent.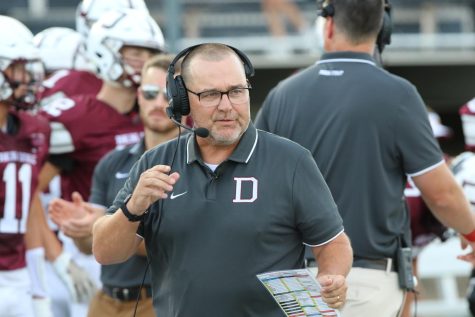 "We're just trying to maximize this team and what that can look like, I don't know. I think Southeast Polk early in the season has proven that they are very legit and I think Ankeny is going to be there in the end. Obviously we play City High and Valley in the schedule so with the situation we're in and the schedule we play, you worry about week by week. If you look too far in advance it's probably going be a detriment to you, so really just trying to get better every week and see what happens," says Wilson. 
A large part of the Maroons success over the past couple of years has been senior quarterback, Jaxon Smolik. Smolik started his career at Dowling Catholic as the backup quarterback where he was a member of the Maroons' last state championship team. The star quarterback is considered not only one of the best and most highly recruited QBs in the state, but in the Midwest as well. The senior QB originally committed to Tulane which is impressive. Shortly after, he got the chance to participate in the Elite 11 finals in California as a last second stand-in. That was enough to get the attention of Penn State and Smolik made the decision to change his commitment. While Smolik might make it look easy, his recruitment process was anything but.
"It was a hard process. It was a long process. It was great committing to Tulane [because] I love that school, but Penn State came along and they're way bigger than Tulane. The whole process was really long and stressful…but it's worth it in the end," says Smolik.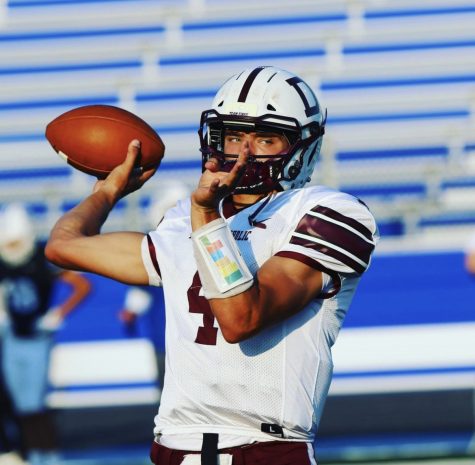 Smolik's unique recruiting process which included a decommitment understandably raised some questions. However, Coach Wilson had nothing but good things to say about his star quarterback. 
"It was very unique [his recruiting process]. He [Smolik] got his break when he went to the Elite 11 and was able to perform really well there. This was after the Tulane commit and I think that it's important for people to know that Jaxon was very happy with the Tulane commitment, but the Penn States, Wisconsins, and Notre Dames of the world certainly catch your attention. When Penn State ended up offering, he obviously had a difficult decision to make. We don't like our kids decommitting for any reason at any time. When you make a decision you make a decision. But, you aren't really comparing apples to apples when you're looking at Penn State and Tulane. He made the decision that he thought was best for him," says Wilson.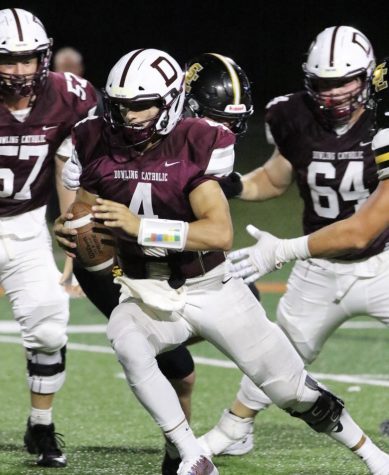 Now that Smolik is committed to a college, he can finally put all his attention towards the rest of his senior season where he has some high expectations for himself and his teammates. As the Maroons gear up for the rest of their season, fans from all around the metro will continue to hold Coach Wilson and Dowling Catholic to a standard not many teams can handle. But then again, not every team is the Dowling Catholic Maroons.