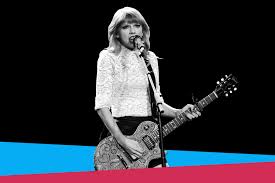 I have been a Swiftie for as long as I can remember. I was lucky enough to get to see her on The 1989 Tour in Kansas City. I was only eight years old and it was my first concert. I had been listening to her music for a long time so when my mom surprised my sisters and I with tickets…to say that we were ecstatic would be an understatement. The entire drive there and back all we listened to was the album "1989". After the concert I was obsessed. I cut my hair like her, I bought the sunglasses she wore, I bought real glasses like the "You Belong With Me" music video (even though I didn't need glasses) and on our trip to Nashville, Tennessee I made sure we had to stop at her museum.   
Taylor Swift is an American singer/songwriter who in the last few years has grown to more popularity and fame. She is known for her 229 songs and 10 albums. She was born in West Reading, Pennsylvania and later moved to Nashville, Tennessee to begin her career as a country singer/songwriter. She quickly became popular with her debut album "Taylor Swift" at the age of 16. After that she kept growing in popularity through her next albums "Fearless" and "Speak Now". Up until now she has 44 tours all around the country, a Netflix documentary called Miss Americana and millions of fans on social media. 
Recently she has released a new album, "Midnights" and announced her new tour, The Eras Tour on November 22nd. The tour is named The Eras Tour because she sings songs from every album she has ever made in her career. Through all of the many "eras" that she has gone through in her time as a singer/songwriter. The Eras Tour began in Phoenix, Arizona on March 17th, 2023 and the final concert is on August 9th, 2023. 
The Eras Tour has become quite the fashion event over time. Fans take hours carefully curating outfits to match their favorite song, album or a Taylor Swift outfit recreated. There are thousands of posts on Instagram and TikTok of people spending hours looking for outfits and some even creating their own by crocheting and sewing. 
Being a Swiftie in 2023 is not an easy task. I am sure everyone has heard about TicketMasters' fall and thousands of people trying to get tickets and being waitlisted. Junior Alaina Cleghorn won the TicketMaster fight and got tickets! Cleghorn's older sister took the day off of school to get tickets and she got them. The two sister are going together to the Minneapolis show on June 14th!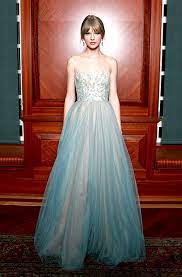 Allison Gonyo ('25) is lucky enough to have gone to a Swift concert already. She attended the second concert in Arlington, Texas (the night Selena Gomez was there). "The community of Swifties was incredible. They gave out bracelets and all sang together during all their favorite songs," says Gonyo. Gonyo tells me that someone came to the concert in a ballgown similar to the blue ballgown Taylor Swift wore! The amount of effort put into outfits for the concerts is insane!
Taylor Swift has had a big "reputation" you could say since she was only sixteen. Millions of people resonate with her lyrics so well and to say that she is a fashion and music icon would be an understatement. She is the holder of 12 Grammys and the recipient of 540 other awards. The songs that she has created and the stories that she has told through her music bring so many people comfort in their difficult times and help people to speak out about their problems.