Beijos para Terra Café
"Kisses for" the new Brazilian restaurant in West Des Moines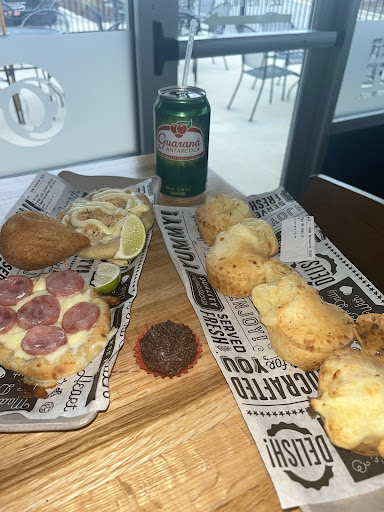 I have always felt a certain connection to Brazil because my mom was a foreign exchange student there after graduating from high school. She journeyed to Londrina, Paraná, just five days after turning eighteen. For the next nine months, she explored the southern region of Brazil, going to school, practicing the Portuguese language, and traveling to beaches.  
As her daughter, especially as one with a love for travel, one of my favorite things to talk about with my mom is her time in Brazil. As a result, I have grown accustomed to hearing Portuguese phrases from "tudo bem" (how are you in Portuguese) to "pão de queijo" (bread of cheese, when literally translated).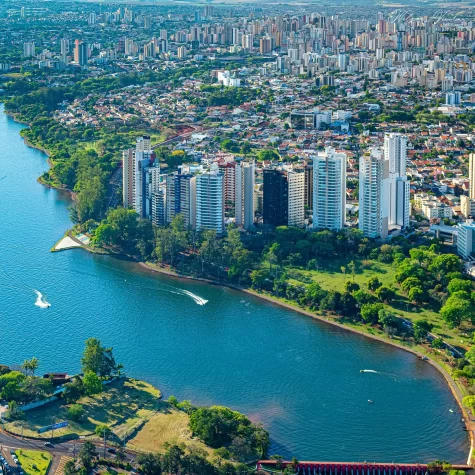 When my mom and I found out about the new Brazilian restaurant, Terra Cafe, a mere four minute drive from Dowling Catholic High School, we knew we had to try it.
When we walked into the restaurant, we were immediately struck by the vibrant and welcoming interior. My mom described the glass cases of deserts and coolers of Brazilian drinks to be nostalgic. "I hadn't seen those in so long. It brought back a lot of memories." As we scanned the menu, my mom asked the hostess at the register if she was from Brazil. Not only was her family from Brazil, but they were from the city of Moringá, in the same state as Londrina, just an hour and a half drive away from each other. Now, 5,329 miles north of the State of Paraná, we enjoyed some delicious Brazilian food right here in Iowa. Below is my review of what we ordered: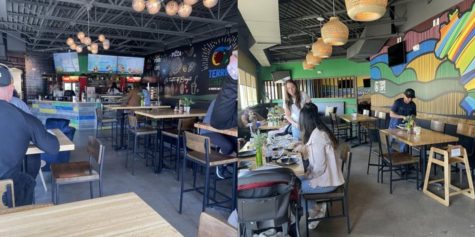 Guaraná ($3)
Guaraná is actually a sweet tasting fruit native to the Amazon. It is most known to reduce fatigue, and is therefore a common ingredient in energy drinks. The drink, Guaraná, may be the best pop I have ever had. It is the same color as apple juice, and it tastes sweeter than Sprite and is also less carbonated. It is a must.
Coxinhas (3 for $9) 
Menu description: "Fried dumplings stuffed with shredded chicken and cream cheese"
This is unlike anything I'ver had before. The exterior is crunchy, but as you take the first bite a soft and doughy interior is revealed. Then, at the core of the pear-shaped dumpling is a collection of chicken and cream cheese. I think this appetizer would be worth getting solely for its appearance and uniqueness.
Pastel ($6) 
Menu description: "Fried Brazilian empanada-style pastry stuffed with your choice of filling"
My mom and I ordered the cheese and the beef pastel, but there is also a ham and cheese flavor. This was by far my favorite thing that I tried. I am familiar with empanadas, but this is on a whole new level. The crust is flakier and crispier than a traditional empanada, which I really liked. It also comes with a delicious and incredibly fresh salsa is a great addition.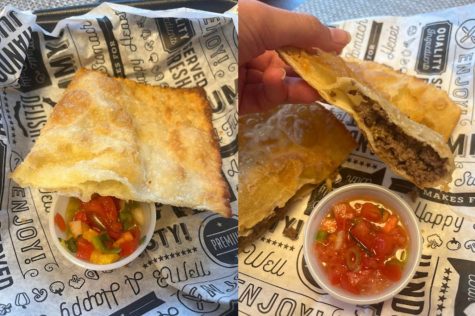 Pão de Queijo (4 for $6) 
Menu description: "Traditional Brazilian baked cheese bread"
My mom has waited almost thirty years to have authentic pão de queijo again. The wait was worth it. For those unfamiliar with Brazilian cheese bread, it is similar to Red Lobster's cheddar biscuits. They are delicious and a must have, enough said.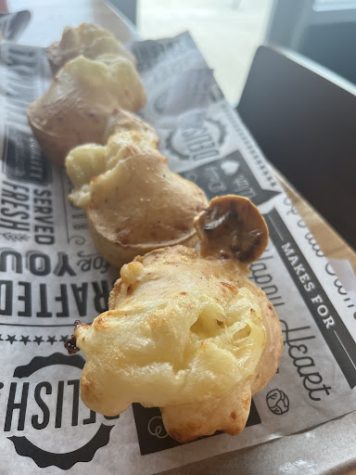 Wings (5 for $10) 
Menu description: "Crispy chicken wings served plain or tossed in your choice of sauce – Buffalo, Garlic Parmesan, or BBQ"
We ordered the BBQ flavored wings which came with a homemade ranch dipping sauce, and together it was fantastic. Personally, I preferred these wings to Buffalo Wild Wings and the Chicken Coop.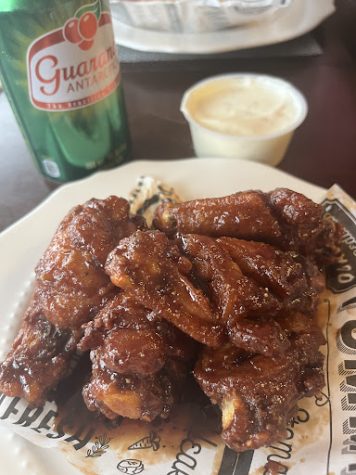 Sfihas (3 for $8)
Menu description: "Traditional Brazilian-style dough stuffed with your choice of filling and baked to perfection" 
Flavors include cheese, ground beef, calabresa with catupiry (sliced sausage with cheese), frango with catupiry (chicken with cheese), nutella with strawberries, beijinho (a traditional sweet made with condensed milk and shredded coconut). My mom and I ordered the cheese, ground beef, and calabresa with catupiry. I would describe them as a type of mini pizza with chewy dough. My favorite flavor was calabresa and catupiry because the sausage tasted very fresh and nicely complimented the other flavors. While this was not my favorite thing that we tried, I would recommend that you order it at least once just for the fact that it is a Brazilian classic.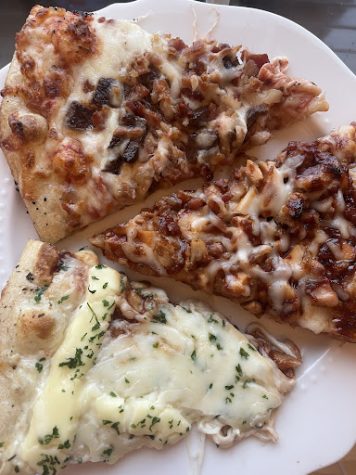 Terra Picanha Pizza ($25)  
Menu description: "Grilled picanha, fresh meat sauce, bacon and mozzarella cheese"
This was my favorite pizza flavor that we tried. "Picanha" is essentially strips of steak. I was not sure what the meat sauce would be, and I am honestly still not sure because it did not seem to be a major component. This was a unique pizza that I could not find at other restaurants, and for that reason I think it is worth trying.
4 Queijos Pizza ($23) 
Menu description: "Mozzarella, provolone, catupiry, parmesan"
Cheese lovers be warned. Catupiry cheese is a soft and creamy cheese unlike any other I have had before. It could be considered a gourmet take on cream cheese that meets cheese wiz. Regardless, it is great, and I would recommend it. 
BBQ Chicken ($22) 
Menu description: "Grilled chicken, bacon, green onion, house BBQ sauce and mozzarella cheese"
This was my first time having BBQ chicken pizza, but I really liked it. The star of the show is undoubtedly the homemade BBQ sauce. So, if you are a fan of BBQ on your pizza, you will be a fan of Terra Cafe's BBQ Chicken Pizza. 
Acai Bowl ($8) 
Menu description:  "Base, banana and granola and 1 free topping" 
I am a huge fan of Acai Bowls, so I was very excited to see one on the menu. Compared to the acai bowls at Big Acai Bowl, it tasted slightly more bitter, but also slightly more natural. I chose to add kiwi and chia seeds to my bowl, and I appreciated the variety of topping choices.
Pudim de Leite ($6) 
This delicacy is a Brazilian flan. The pudding had a great consistency, but my favorite part was the carmelized top. That being said, I would not necessarily have to order this again just because there are so many other desserts that I would rather try.
Brigadeiros Docinhos ($2) 
This was one of the Brazilian sweets that I had tried prior to coming to Terra Cafe. My mom has a recipe from her host family in Brazil, and she has made it for us on several occasions. Brigadeiros are a great place to start when trying Brazilian desserts. They are chocolate, so it is a familiar flavor, but it still has an irresistible Brazilian twist. 
I hope that these reviews can be used as a guide when venturing to Terra Cafe. It is important to note that the items listed above are only a fraction of the menu. Customers can order through the Terra Cafe website or just stop in for a Brazilian coffee break. Trying new food, especially from a different cuisine, can be scary, but sharing the "comida" (food) at Terra Cafe with my mom was truly a fun experience, and I look forward to going again.