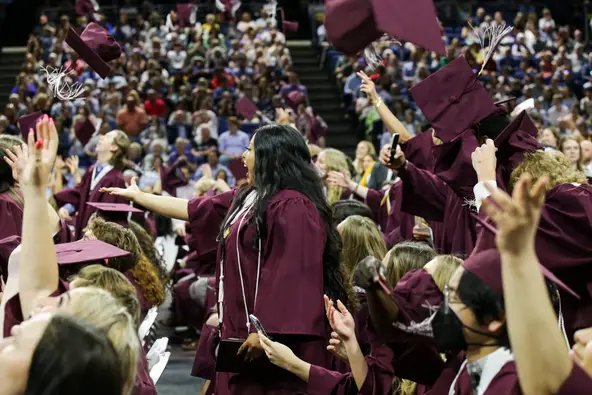 Graduation is the biggest time of the year for eager seniors who are ready to take the next steps in their life. It's become a tradition for many to have a graduation party to celebrate the accomplishment of the esteemed graduate. These parties are attended by car loads of family and friends who have supported the graduate from the very beginning. These parties may not be common in all states, but for everyday Iowans, graduation parties are a part of the exciting spring and summer season. These parties have gotten more extravagant and competitive over the years when it comes to food, decor, and location but spending a lot of money does not always equate to a fun experience. 
The location grads use can vary with many doing it in their homes, while others opt for a park shelter, recreation center or other location. Some people have their entire house available to guests while others keep it outside or keep guests in the garage and driveway. Each approach has its pros and cons that can be tailored to the family's tolerance for lingering guests, wear and tear on their house or cost considerations.
The choice of food was traditionally limited to sandwiches or finger foods but today we see a wide variety of options. Some choose to keep it simple and traditional with classic barbeque and pulled pork. Many grads are switching it up with more ethnic selections like Asian, Latin, or Italian. The timing of their party can also play a role in the food that is served as some graduates have opted to have their party mid-morning because they want to do pancakes or other breakfast foods. Many have also discovered the convenience of having their favorite food truck come during their party. Others have food selections catered from their favorite restaurants, such as Chick-fil-A or Crumbl Cookies. The options available now are endless.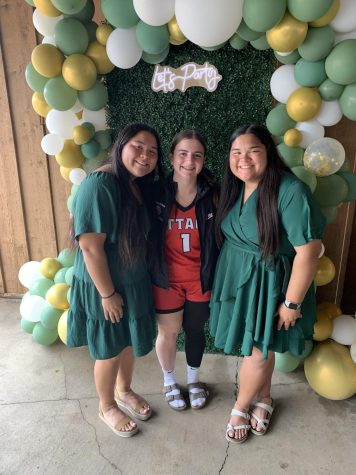 However, the most important aspect of any grad party should be celebrating the occasion, taking time to share laughs with family and friends, and the sharing of memories of the graduate. Graduation parties provide a great time and space for all graduates to reflect on their accomplishments and see the people who have been with them throughout the journey. No matter the event, location or food choice, my hope for all the seniors is that they slow down and enjoy their grad parties. I know I am excited to attend a few grad parties this year to let my senior friends know what they mean to me and wish them the very best as they begin a new chapter in life.