Mock Trial
With their last state title in 1992, the Dowling Mock Trial club patiently waits for their chance to hoist the trophy again. The Mock Trial Club at Dowling Catholic High School has held high standards for themselves year in and out. Although they manage to qualify for state most years, making it into the final rounds is a whole different level. For some mockers, the stakes are extra high this year. Tre Salazar is a senior that has been involved in mock trial for over seven years.  Having a lead role as an attorney, Salazar plans to push his team to succeed. With this year being his final chance to prove himself, Salazar has narrowed his eyesight to his goal of becoming a champion. 
" The farthest I have ever been in the state tournament was the fourth round as a student and the semifinal round as a coach. This year I hope our team can make it to state or as far as we can go in the state tournament," says Salazar.
To have an exceptional mock trial team, you must have a well-balanced group. Team chemistry and naturally talented students provide more areas for success. To have all of these valuable qualities is extremely rare to the human eye. However, Salazar believes that this team has the potential to make it there. He believes that this team has the tools to excel in tough situations while in the courtroom.
"There are a lot of things you don't expect to happen in the courtroom but the key for the team this year is to not get shaken up and deal with adversity the best we can," says Salazar.
With the season just underway, there are also varied goals for each student.
Catherine Wilwerding is participating in high school mock trial for the first time but is ready to jump into the mix. " I really enjoyed participating in middle school mock trial and did a good job on my team during those years," says Wilwerding.
Wilwerding is going into mock trial with expectations as high as the skies. She has set goals for her mock trial season and plans to fulfill them with flying colors. "This year I'm hoping to make it to at least the second round. If we can make it farther, that would be really great too, " says Wilwerding.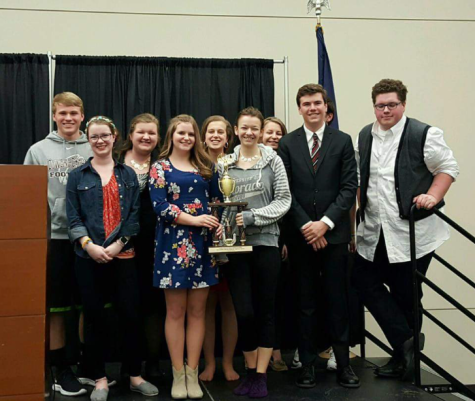 As the season approaches quickly, many of these mockers are holding themselves to a high level that most teams aren't prepared for. For some, it's about winning the state tournament or simply getting more confident around strangers. However, they all have one common goal, to make their school proud. With this newly instilled courage, we can expect great things from these young students for years to come.