"Unless someone like you cares a whole awful lot, nothing is going to get better – its not." (Dr. Seuss) Climate change is a current issue around the globe. Single use water bottles, grocery bags, boxes etc. are making a major impact on the environment. Our landfills are filling up and we don't have enough room to make more. Sometimes people choose convenience and don't think about the long lasting effects of single use products.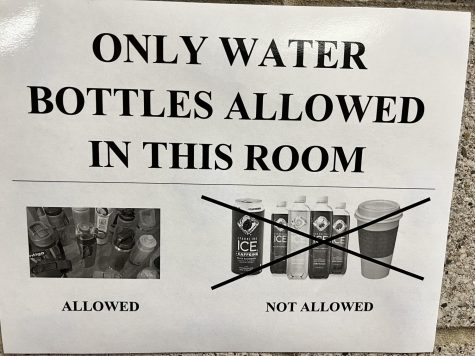 At Dowling Catholic we try our best to help eliminate climate change by doing small things that have everlasting effects. One of the things we do is we have recycling bins in each classroom. Teachers try their best to have students use the recycling instead of the trash. At the beginning of the school year this year teachers would not let plastic water bottles in their classroom. They had posters with plastic water bottles on them with  slash through them signifying that students could not bring plastic water bottles in the classroom.
Not only do we have that but we also have our own classes about the Earth. AP Environmental Science and Earth Science are classes that Dowling offers to try to teach students about the environment and how we can protect the resources we have. 
Another environmental opportunity that Dowling offers is the Eco Club run by Deacon Heinrich. Students who are interested in environmental issues and take part in the Eco Club strive to do small things that have everlasting effects on the environment. The Eco Club does the recycling for DCHS. They go to each classroom and pick up what's in the recycling bins during PrimeTime. This spring the Eco Club is going to plant 12 native trees around the school in an attempt to make our school a more pollen-friendly environment. They are also going to educate other students about recycling and what can and can't be recycled.
"Being a Catholic, part of my job is to be a good steward of what God has created," says Heinrich. "Being a part of a Catholic school, there is great importance in taking care of what's around us because that is what God has given us to take care of."
Being eco-friendly doesn't mean that you have to plant twelve trees or make a huge time commitment to being outside. Being eco-friendly can be small things such as bringing a reusable water bottle to school, biking instead of taking a car to school, or bringing reusable containers for food. 
Environmental struggles are an issue around the globe and if you can change a few small things in your daily life to reduce your carbon footprint, then there will be everlasting effects on the environment. This will help you to be a good steward of the Earth that God has created for us.