Bringing in the dough is a must-need for most high school students, so, along with being full-time students, they have to go find a part-time job. Our students at DCHS are very active in the workforce, working at Hyper, HyVee, or Mugsy's, lifeguarding at public or private pools, walking dogs, babysitting, and more. Having a job as a high schooler is actually very beneficial as it shows you how to multitask, balance school, work, sports, and clubs, and set you up for future employment.
Amaiya Thompson ('25), works at Scooter's Coffee. She says to balance work, school, and sports, she utilizes school time, but sometimes she procrastinates and has to do homework at home. "My least favorite part is sometimes the bosses, but I never really see them anyway," Thompson says. Her favorite part of her job is the downtime she gets between customers.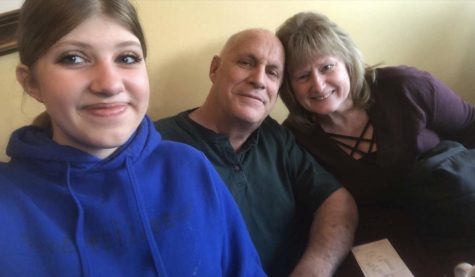 Bella Bliss ('26), has worked at 100th St. Corner Cafe for 4 months. To balance work, school, and sports, she reserves her weekends for work, so she has plenty of time to complete her schoolwork. Bella's favorite part of working at the cafe is the atmosphere and people she's surrounded with. "I get to serve customers with smiles every weekend which makes it enjoyable and a rewarding experience," Bliss says. Her least favorite part of working there is when there are unfriendly customers, but she loves everything else about her job.
Grace Schuler ('26), works at Triumph Park in Waukee as a concession stand attendant. She says to balance her work, school, and sports life, she works in the summer. She communicates so that there's no confusion, and she tries to split her time equally. "My favorite part is how nice people are and the flexibility," Schuler says, "but my least favorite part is early mornings that are slow."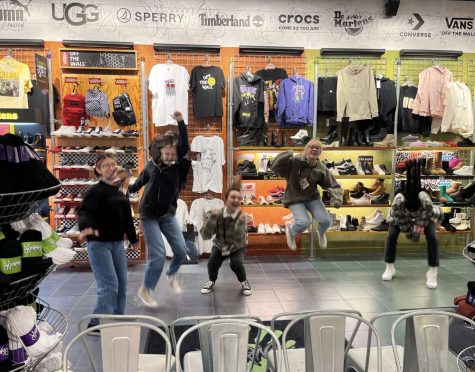 Lilly Pertzborn ('24), works at Journeys. To balance her life, she takes off work when she needs to and works after school and on the weekends. When asked what her least favorite part of her job was, she said, "I don't love having to go up to customers rather than them coming up to me, but otherwise I love it." Pertzborn's favorite part of her job is the atmosphere and her coworkers, as well as Journeys flexibility with scheduling.
Natalie Salazar ('25) currently works at Tropical Smoothie. "It's really hard to balance, but I work 2-3 nights per week, then I go to swim practice after I work, and then somehow get homework done in that time, or during school," Salazar explains. Her least favorite part of her job is having to do the dishes for an hour at the end of her shifts, but she finds the good in every shift. "My favorite part about my job is definitely the people who I work with," she says.
Allison Gonyo ('25) works at Sacred Heart, including the daycare. When asked how she balances her time, Gonyo replied, "I keep a very detailed planner and have everything organized by colors so I know when to be where." Her favorite part of working at Sacred Heart is seeing the kids accomplish things that they couldn't do at the beginning of the year. Her least favorite part of her job is the cleaning.