Erik Smith is an alumnus of Dowling and a teacher at Dowling. Smith graduated in 1996, taught for fourteen years at DCHS, and has always been very involved in Dowling since his time as a student. 
"I was a member of the student organization focused on making good decisions on the weekends called the Soda Squad. I also wrestled and was on the tennis team for two weeks! Mr. Spike and I were on the same championship slow pitch softball team together as well."
As a teacher, Smith has been a moderator for Special Olympics as well as for the freshman class.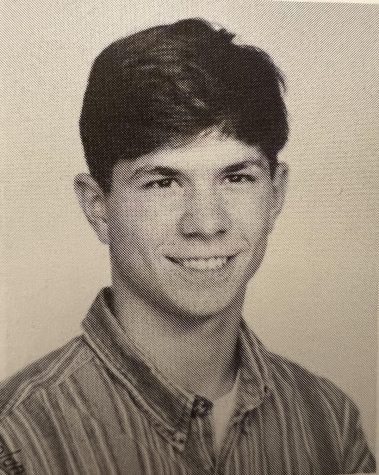 Jeff Ferguson, Nancy Holsapple, Bruce Baedke, and Trish Sackett were some of the teachers that Smith remembers teaching while he attended Dowling Catholic.
"Terry Clark and I graduated the same year and have been best friends since freshman year." 
From 1996 to 2023 there have been a few changes at DCHS as some can imagine. Smith shares one of the most noticeable changes among the students.
"The biggest difference is the greater focus on the faith of the students. We had mass, retreats, and things like that, but it wasn't taken as seriously by the students as it is now. The student involvement in the faith culture is larger and much more Christ-centered leadership within the student community."
Another change at Dowling Catholic is no more cherry chip cookies, which were Smith's favorite lunch food!
Smith and Clark became best friends there very first year at Dowling and graduated together in 1996. Clark has taught at Dowling for eight and half years. Andy Schrek was two years younger than Smith and Clark so they all went to high school together for a bit. Baedke was Clark's chemistry teacher.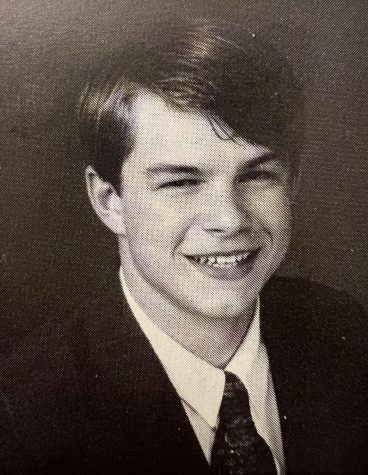 Clark enjoyed many of his classes at Dowling, but really liked his religion classes.
"My favorite class was Christian Lifestyles with the GOAT, Mrs. Abler."
A lot of the noticeable changes according to Clark came through the renovations at DCHS.
"The school is much nicer. I went to DCHS before the renovation so there was no new Chapel. There was a circle drive. There were study hall rooms and the school was just called 'Dowling High School'."
A part of Dowling that hasn't changed since Clark's time at Dowling is the love for Crispitos. 
"My favorite school lunch was probably Crispitos with a churro and wash that down with a shake from the book store."
Smith and Clark's friendship strengthened through their fun times wrestling together and dabbling with their music abilities at Dowling.
"Mr. Smith and I were in a band our senior year and we played our senior prom. We were really cool."
Smith and Clark are just two of the numerous teachers at Dowling who have created a legacy as both an alumni and teacher at Dowling. This friendship that has been growing strong from 1992 has been kept alive through Dowling Catholic.