The combinations are endless! From fruity and sweet to tangy and milky, bubble tea has been a popular beverage in Asian countries since the 80s. Since then it has gained popularity in the U.S. From all the different flavors to different tapioca pearls, there are options for everyone. What better way to have bubble tea with Korean corn dogs? What's the difference between a U.S. corn dog and a Korean corn dog? Korean corn dogs are coated in yeasted bread dough and then coated in panko breadcrumbs to give them a crunch. They contain mozzarella cheese and a hot dog inside. 
Naughtea is a new bubble tea and Korean corn dog shop that opened up in Ankeny. Often the line to order is out the door, as it was when Frida and some friends went to try it out. Here's what they thought…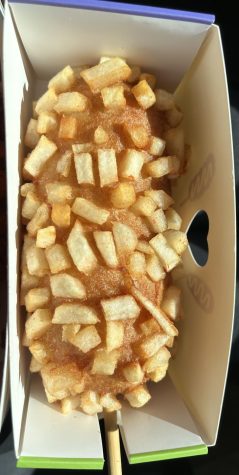 We ordered a potato Korean corn dog with mozzarella cheese inside. The toasted potatoes gave the corn dog more of a crunch, and we also got a cheese pull. The ratio of cheese and dough wasn't too overwhelming, overall we would rate this a 7/10.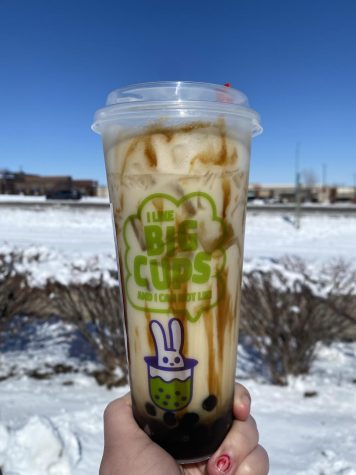 We accompanied the corn dog with a brown sugar milk caramel brulee boba. We were expecting the drink to have more of a caramel flavor but it just tasted like regular taro tea. This boba drink was okay, it could've been a little sweeter. We would rate this a 6/10.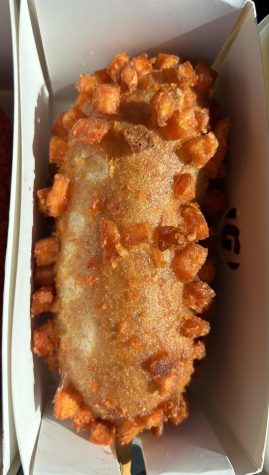 Next, we tried the sweet potato Korean corn dog. This corn dog had a sweet and salty taste to it and had a good crunch. We liked this one better than the regular potato corn dog. We rated this a 10/10.
We accompanied this dog with a strawberry jasmine tea boba. This was light, refreshing, and sweet, the strawberry flavor was strong and didn't taste artificial. This drink is perfect for anyone who likes strawberries. We rated this an 8/10.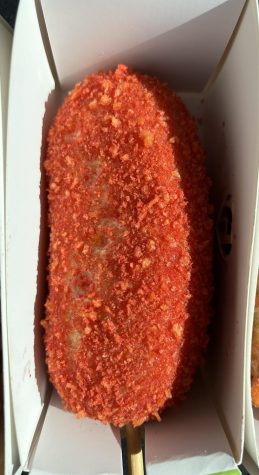 Lastly, we tried a hot Cheeto Koren corn dog. This corn dog tasted like an original corn dog just with a tiny bit of spice and more of a crunch because of the hot Cheeto crumbs. It had a hint of sweetness. We rated this a 7.5/10.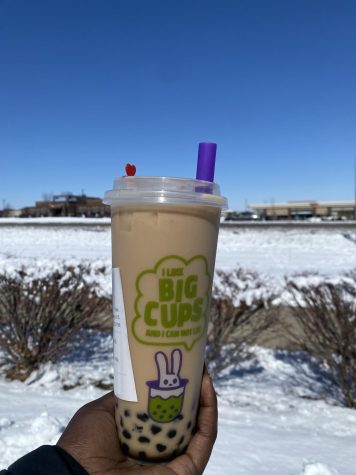 We accompanied the Cheeto dog with a brown sugar jasmine milk tea with boba. This drink was delicious, it wasn't too bland and wasn't too sweet. There was a hint of a floral taste from the jasmine tea. We rated this a 10/10.
Overall the store was cool and the service was great despite how busy it was. We enjoyed the food and the experience of getting to try something new. We would definitely recommend Naughtea to others!