Ms. Addie Magruder is one of the Ut Fidem coordinators at Dowling Catholic. She has been here since the beginning of the program. 
When asked how Ut Fidem started, Magruder replied, "Ut Fidem began with a simple question – how can we help Dowling Catholic students keep their faith beyond high school?"
In response to that question, Ut Fidem was created. Ut Fidem is a club at Dowling Catholic that sets up a group of students with a mentor. It allows students to grow in their faith and provides them with a community so that they don't have to do it alone.
Ut Fidem has been at Dowling since the fall of 2017. In 2017, there were 17 groups. By the end of the 2021-2022 school year, there were 62 groups participating in Ut Fidem. In other words, 24% of students were part of Ut Fidem last year. 
Magruder hopes to see more growth in the program because it has been life-changing for many people. 
"I believe it's important because I believe there is nothing more important in this life than our relationship with Jesus and our relationship with others. Our relationships are the only thing we will be able to take with us from this life into our next," says Magruder.
Ms. Kirby Power is a new addition to the Ut Fidem program. She graduated from Dowling in 2018.
Joining an Ut Fidem group her senior year made Power realize that God needed to be a priority in her life. She took this with her to college. "I made friends who also had this in mind and wanted to be better Catholics too," says Power.
Ut Fidem gives faith more meaning. "I think Ut Fidem is important because we have to connect what we are taught in Theology classes to our actual lives. God wants more than just an "A" in our classes and us sitting in Mass on Sunday," says Power.
Power encourages all students to join Ut Fidem, no matter what their faith life is like. It will strengthen students' faith and allow them to meet new people. "You will also experience authentic friendship, rooted in something deeper than what the world offers," says Power.
Power decided to return to Dowling after she graduated from the University of Missouri. She heard God tell her "Kirby, come home."
"I see myself so much in the students here and want everyone here to experience God's love like I have," says Power.
Power is excited to get to know new students, and has already begun doing that through her Ut Fidem groups. She leads one group of sophomore girls, and another of senior girls.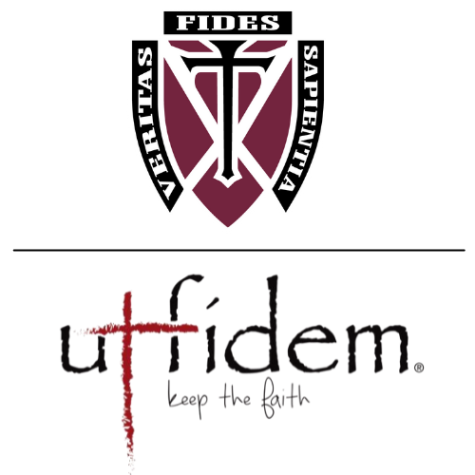 Mr. Jonathan Wisnieski is also a new member of the Ut Fidem community. He graduated from Dowling in 2013.
Wisnieski started to take ownership of his faith when he was in college. "While I was at the University of Iowa, I started to realize that there is simply nothing more important in life than my relationship with Jesus Christ. Everything else is secondary," says Wisnieski.
Wisnieski believes that Ut Fidem is important because it provides students with a community. So many people are lonely. "Ut Fidem small groups seek to address this by showing people that they are known and loved – by God and also by their peers," says Wisnieski.
Wisnieski wants to share the love that his campus ministers gave him in college. "They loved me and welcomed me into a deeper form of community that I had never known before," says Wisnieski. That is why he came back to Dowling.
He also returned to Dowling because he was excited to work alongside Fr. Reed Flood. "His witness to his faith has had a huge impact on me personally," says Wisnieski.
Wisnieski is excited to form relationships with the DCHS students this year. "I have a unique opportunity because I am less an authority figure and more a confidant," says Wisnieski.
The coordinators invite you to attend the next Revive that is offered. They also hope that you will attend the retreats that Dowling offers. As Power says, "Having an encounter with Jesus is the first step in growing closer to Him."