Marshal McManus's Ofrenda
Marshal will always be remembered and honored.
Marshal McManus was a student at Dowling Catholic for almost three years. He passed in May of 2022. Each year that a student who attends DCHS passes away, the Art Department creates an ofrenda for the late person. This year, Marshal had an ofrenda made for him. There was an unveiling ceremony that his family and friends were invited to.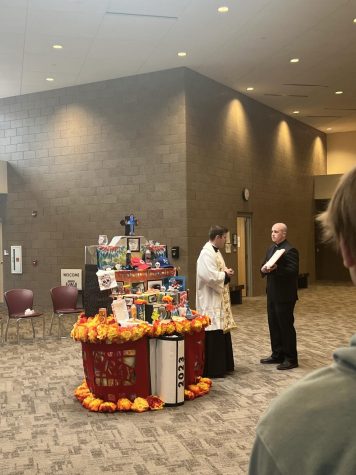 The ofrenda is made up of all of Marshal's favorite things, places he went, and things he enjoyed doing. The front of the ofrenda is a portrait done by Sophia I. Mauro (12). The blue represents the sadness we feel that follows a death of a person close to us. Sophia did a magnificent job on Marshal's portrait. The entire ofrenda is covered in bright colors which reminds us that thinking of Marshal can have happy and positive memories associated with him.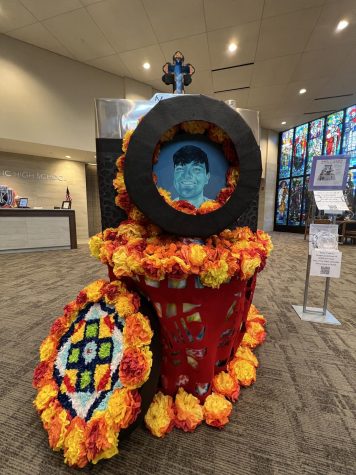 On the side of the ofrenda, there is a QR code stand that lists all of the students' names that helped with making and setting up the ofrenda. All of the work and effort put into this ofrenda was greatly appreciated and all who helped should feel very proud of themselves. A special thanks to Mrs.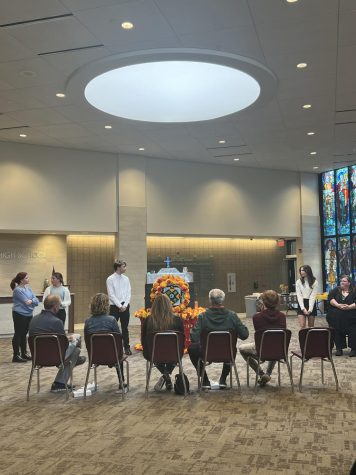 Kane, teacher in the Art Department at Dowling, for putting together and organizing this ofrenda. 
The back of the ofrenda is made up of items that were favored by Marshal. He was a huge fan of the Chiefs and loved the Royals. He was a big sports guy and loved going to Kansas City to watch football and baseball. He fished a lot and really enjoyed eating Canes. McManus attended St. Pius prior to Dowling.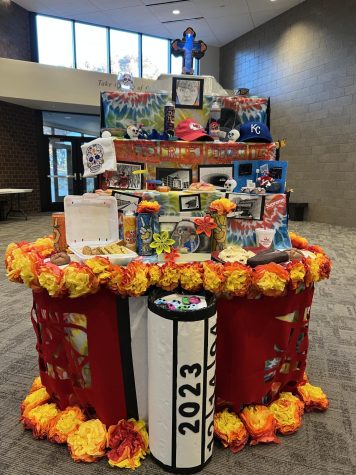 McManus' birthday is December 14, and it will be celebrated soon!
McManus impacted so many in his life. He will always be a Maroon and the Dowling community will miss him dearly. Every sunset, Chiefs win, and fish caught will always be remembered as something McManus took part in. He will never be forgotten and we continue to pray for him every day. LLMM.