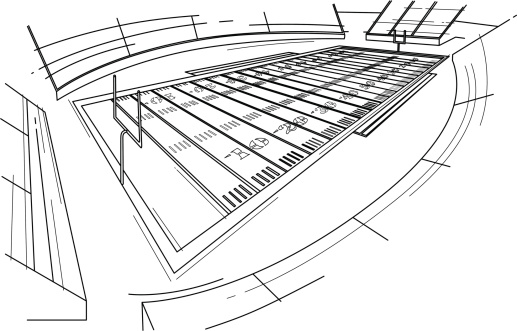 Sports are the national pastime for most American high schoolers; whether they are playing them or watching them, sports inhabit a bulk of their time. Sports are a place where dreams make way for opportunities. However, what happens when programs aren't funded to be able to provide the places where these dreams can come true? Over the years, this has, unfortunately, become the case for many Des Moines Public Schools (DMPS). These programs have barely any funds to go around, resulting in lackluster facilities and stadiums for their players. This has led to many athletes losing the motivation to participate in sports. For some, it can even result in leaving the school altogether. 
This problem couldn't continue if these public schools expected athletes to stay invested and play for their respective schools. Thus, the Des Moines Public Schools system came up with a unique idea.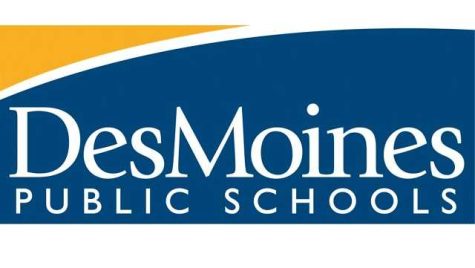 "DMPS wanted to build a stadium that can compete with surrounding high schools.  It will provide a first class playing field for football and soccer for 4 of the 5 DMPS high schools (Hoover, Lincoln, North, and Roosevelt) and East will still use Williams. Plus, it will be used for band competitions and middle school events.  It will be a 4,000-seat field," says DCHS alum and current WHO TV personality, John Sears. This singular and shared stadium will provide a common place that all of these public schools can use to host their own sporting games and events. However, they aren't doing it alone.
DMPS is partnering with Drake University to build the stadium.  DMPS is contributing 15 million dollars, and Drake 4.5 million to build it.  Drake will then provide all of the upkeep and maintenance for it.  I'm sure it had to go through many votes and channels to make sure it was something that could financially be done," says Sears. 
This agreement with Drake University will hopefully help to solve many of the problems that the DMPS system has had with the upkeep of stadiums and facilities. However, that's not even the main positive that most are looking at. The stadium will bring a strong sense of pride and community to all of the teams that use it. School pride and camaraderie are truly two of the most beautiful parts of sports and this stadium will give DMPS teams the best chance to feel the pride and passion of their fans. 
It's needed, badly.  The old stadiums have sentimental value, but they are aging and getting worn down.  This will give Hoover, Lincoln, Roosevelt, and North a state-of-the-art stadium to be proud of.  "It's a great facility for 4 of the DMPS schools to use," states Sears. Sears continued, "Sports can be a great vessel for kids in high school to become involved, stay active and have fun, and the new stadium will promote that.  Kids will want to play in it, and they'll be excited once it's done." 
When this project was first announced, it understandably raised some questions and valid arguments. Many of them are about using the money for other things, mainly paying teachers. However, the budget for this project doesn't take away from anybody. 
"[The main argument I've heard] is, is it needed? Why are we paying for a new stadium when we're struggling to pay teachers, and the money can go for much better things than sports? What people don't understand is that the 15 million dollars from DMPS is coming completely from sales tax revenue.  The money from the sales tax revenue for public schools has to be used on building maintenance, renovations, construction, etc.  It cannot be used to hire teachers or other staff," explains Sears.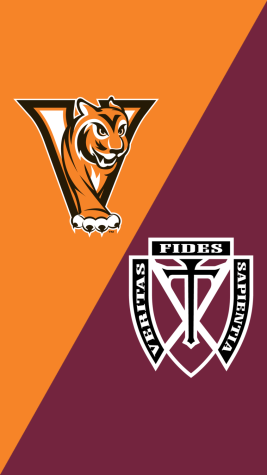 While this community stadium should hold plenty of pride for the four Des Moines public schools it holds, this project has made many people once again wonder the age old question: why doesn't Dowling Catholic have its own stadium? Most would expect that the once seven-peat state champions would play in a stadium lined with images of the Dowling crest and beautiful Maroon endzones on the field. However, it is instead lined with the orange and black of the Valley Tigers. This stadium agreement has taken place for quite some time and the President of Dowling Catholic, Dan Ryan, doesn't see that changing any time soon.
"At this time we are not actively considering constructing a stadium. Several priorities were identified in our strategic planning process last year including possible upgrades to athletic facilities on campus. We continue to research these items to see what the right answer is for DCHS," said Ryan. 
There are many pros and cons of building a stadium. For President Ryan and Dowling Catholic, the main advantage of this agreement is quite understandably the cost. 
"The primary positive of the current arrangement is the cost. Building a stadium for DCHS could easily cost from $15 million to $20 million. The yearly cost of maintenance for a stadium would also be significant," states Ryan.
The situation Dowling finds itself in every season due to this arrangement, unfortunately, does have some downsides for the football team, however. The so-called "home field advantage" is very real on all levels of sports from high school to professional. There is much to be said about having the advantage of your own stadium filled with your team's fans as well as the venue's appearance, decorations, and location. All of these factors play a vital role in the sense of pride a team has. For Dowling, this feeling can never be felt to the fullest extent. 
"Not having a home stadium is disadvantageous. The venue is not branded with our logo and themes.  I think a significant sense of pride would be associated with having our own stadium," says Ryan. 
In all, the scene in Des Moines and the metro area is ever-changing and evolving. The Des Moines Public School system, with the help of Drake University, will continue to adapt and keep up with the trends of the modern sports world. Meanwhile, Dowling will carry on with what has worked in the past as they hope to make a run at yet another program state championship.